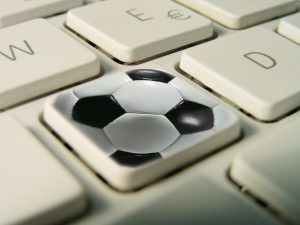 Fantasy sports are extremely popular online games of skill that let players take the role of a sports team manager, in order to compete with their friends and other players in assembling a virtual squad. Fantasy teams are made up of virtual counterparts of real-life players of a particular sport, e.g. soccer or basketball. Players compete over a period of time defined in advance.
Each member of a virtual team scores points for players based on the real-life performance of actual athletes. At the end of a fantasy league, the player whose fantasy team scored most points wins.
Precise rules on how points are scored are defined by your game provider. Currently, the biggest companies offering fantasy sports are DraftKings and FanDuel. In addition to fantasy sports, it is expected that betting with FanDuel and DraftKings will soon be possible across the US, after the Supreme Court practically legalized sports betting in May 2018.
Both companies have been leaders in the fantasy sports industry for quite some time, mainly because they offered an innovative take on fantasy sports: daily fantasy sports games that are much more akin to regular betting, although still formally classified as games of skill.
History of Fantasy Sports
Fantasy sports industry first started as a hobby during the 1950s when fantasy golf was invented by an Oakland businessman Wilfred "Bill" Winkenbach. He also created the first fantasy football league in 1962. The game slowly started to gain popularity, especially in the 1980s after an American writer and editor Daniel Okrent invented Rotisserie League Baseball. By 1988, thousands of fantasy leagues were reported across the US.
With the rise of the Internet in the mid-1990s, first steps were made towards turning fantasy sports into a profitable industry. The first company to offer online fantasy sports was Fantasy Sports, Inc. for baseball. The next to follow was Molson Breweries that launched a website where players could compete in assembling teams for hockey leagues.
When another fantasy sports company, Commissioner.com was sold for $31 million to SportsLine in 1999, this was a clear sign that fantasy sports have grown from a hobby into a multi-million industry.
The next huge development was the appearance of daily fantasy sports in 2007 when Fantasy Sports Live was launched. In 2009 FanDuel rose to prominence, and by 2014 both FanDuel and DraftKings experienced a dramatic growth in popularity that continues to this day.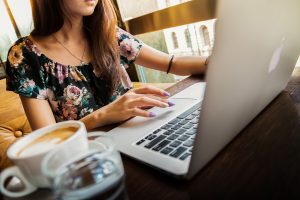 The Best in The Business
With 8 million registered users, DraftKings is the largest daily fantasy sports provider in the industry and it offers daily and weekly contents in a number of sports including football (Premier League, UEFA Championship), baseball (MLB), tennis, NASCAR, hockey (NHL), basketball (NBA), rugby, and golf (PGA). The company was founded in 2012 and is based in Boston, Massachusetts.
FanDuel was founded in 2009 and it is now the second largest daily fantasy sports service, behind DraftKings. In 2016, the two companies attempted to merge, but this agreement was terminated after the Federal Trade Commission warned that this would constitute a monopoly. In 2018, FanDuel was acquired by Paddy Power Betfair.
Today, Fantasy sports is a multi-million industry, that has registered constant growth over the years. Approximately 10% of the US population and 5% of the UK population plays fantasy sports. It is projected that the industry will reach $14.4 billion in 2020.