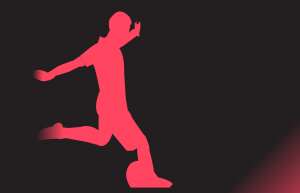 England is viewed as the cradle that spawned football. So it comes naturally that some of the greatest goalscorers that the game has ever seen come from there. Although the likes of Harry Kane and Jamie Vardy that we see terrorizing Premier League goalkeepers and defenses today, they are yet to reach the greatness that is predicted for them.
So we decided to analyze and present to you the top English goal scorers of all time and we went back all the way to 1888 when it all started.
You may know who is the best English goalscorer today, but we assume that you can hardly guess who are the most prolific goal scorers in English history.
Jimmy Greaves (357 goals)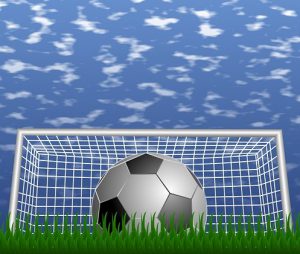 Jimmy Graves played between 1957 and 1972 in the top flight of English football. During that period he played for Chelsea, Tottenham and West Ham. He is the Spurs' leading goal scorer of all time as he scored 266 goals for them.
Jimmy was the league's top scorer six times, four times with Tottenham and two more times with Chelsea. He bagged 357 goals in the English league and 44 for the Three Lions.
Steve Bloomer (314 goals)
Steve Bloomer is a Derby County legend, as he both played and managed the Rams. He played his football in top-flight between 1892 and 1914. During that period, he played for Derby County and Middleborough. But the most success he had was with the Rams as he was England's top scorer on five occasions, all in the Derby County shirt.
He appeared 23 times for the English national side and scored 28 goals. But the number he finished his career in the English league is 314.
Dixie Dean (310 goals)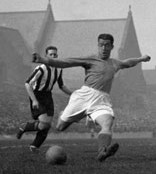 Dixie Dean will be remembered for scoring goals with his head, even though he was some 178 cm tall. He played in the first league of England between 1924 and 1938. Dixie's best years were at Goodison Park, as he was crowned as the league's top scorer two times while appearing for Everton.
He bagged a total of 310 first-flight goals and he could have managed more if injuries hadn't caught up to him. Dean was inducted in the inaugural English Football Hall of Fame in 2001.
Gordon Hodgson (288 goals)
Gordon Hodgson played for multiple teams in the English League, but he will mostly be remembered for his time he spent in the Liverpool jersey. He scored 241 goals out of 288 top flight goals in his career.
Hodgson would go on to appear for Aston Villa and Leeds United but would never manage to continue the familiar form he had displayed in the Liverpool jersey. Interestingly, he never managed to get the top goal scorer achievement of the league even though he was one of the best by appearing between 1925 and 1940. He has two caps for the South African national team and three for the English national side.